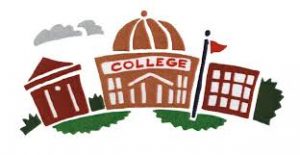 The American Association of University Women-Flagler Branch is pleased to offer scholarships to qualified continuing education students.  To qualify for consideration for a scholarship an applicant must send or have sent the following to the American Association of University Women-Flagler Branch, Scholarship Committee, P.O. Box 354873, Palm Coast, FL 32135.
A completed application form
Proof of citizenship and residency in Flagler County.  Applicants must be female, a U.S. citizen (may be naturalized), and resident of Flagler county for at least one year.  A copy of your voter registration will proveboth; a driver's license proves residency only.
Students must be enrolled in an accredited college or university with plans to work towards a degree.  To verify this:

Have an official transcript or transcripts of credits received indicating a minimum of a B or 3.0 GPA sent to the Scholarship Committee from each of the colleges or universities attended.
Provide proof of acceptance by college of choice unless currently enrolled at the college.

Offer two letters of reference, one personal (not a relative); one professional (teachers, employer, church or community leader, etc.) mailed directly to the AAUW Scholarship Committee.
Resume that includes post-secondary academic history, employment history, volunteer experience, and awards and honors.
The Scholarship Committee will require an interview if you are a finalist.
 Questions?  Contact the Scholarship Committee by email at AAUWFlagler1984@gmail.com
Recent Continuing Education Scholarship Winners
2020 – The Mary Ann Clark Scholarship was awarded to Taneisa Jones, a student at the Flagler Campus of Daytona State College.
Read about Taneisa in the Palm  Coast  Observer
2019 – $1200 AAUW Flagler continuing education scholarship was awarded to Brianna Flaschner – a Flagler County Daytona State College student through the Daytona State Education Foundation.