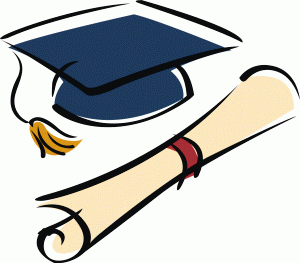 To qualify for consideration, an applicant must submit the following to the High School Guidance Counselor.  
A

completed application form

.  

Proof of residency in Flagler County. Applicants must be female and resident of Flagler County for at least one year.  Proof may be on transcript.

Students must plan to attend an accredited college or university with plans to work towards a degree.  To verify this:

Have an

official transcript or transcripts of credits received

indicating a

minimum of a B or 3.0 GPA

sent to the Scholarship Committee from each high school and colleges or universities attended.

Provide

proof of acceptance by college

of choice unless currently enrolled at the college.

Offer

two letters of reference

: one personal (not a relative); one professional (teachers, employer, church or community leaders, etc.) mailed directly to the AAUW Scholarship Committee.
Resume that includes post-secondary academic history, employment history, volunteer experience, and awards and honors.
The Scholarship Committee may require an interview if you are a finalist.
If you have any questions, please contact the Scholarship Committee by email at AAUWFlagler1984@gmail.com
Alyssa Rose Santore began her years at Flagler/Palm Coast High School serving as Public Relations Director, Historian, Junior Class President, Student Body Vice-President, and Senior Class President. She joined the FPC Starlet Dance and Flag team, helping the group achieve Straight Superior Ratings at all conferences. She was honored with State Parliamentary Procedure and School Spirit Project Awards. Her volunteer list is extensive. Currently, she is
the Assistant Manager at Raw Juice Café and anticipates receiving her International Baccalaureate diploma this July.
Sofja Paukova, a Matanzas High School / Daytona State College dual enrolled student, volunteers for events from "Chowder Debate" to "Breakfast with Santa". She washes cars, distributes food, and crafts hurricane relief posters while seeking to complete four
semesters at Daytona State College to receive her Associate of Arts degree.
Katherine O'Mahoney, also a Matanzas High School / Daytona State College dual enrolled student, is presently pursuing a degree in finance. In addition to her work as Student Manager Intern with Vystar Credit Union in Palm Coast, she is recognized for extracurricular activities including, Interact Club President, Mu Alpha Theta Treasurer, Leo Club Secretary, and member of the National Honor Society.
2019 – 2 scholarships of $2000 each were awarded to graduating high school seniors – Julia Hok and Hannah Frassrand, both from Flagler Palm Coast High School.