AAUW is a community of more than 170,000 people standing strong for gender equity.  Located in Florida's northeast coast, the Flagler County Branch draws members from throughout Flagler County and serves the communities of Palm Coast, Flagler Beach and Bunnell.                   
    Tenacious & Trailblazing!
Empowering Women & Girls in Flagler County Since 1984
~~~~~~~~~~~~~~~~~~~~~~~~~~

Make your voice heard!
Members are asked to vote to elect members to the national AAUW Board of Directors & vote on changes to bylaws that would eliminate the degree requirement for membership and on changes to the Public Policy Priorities.
By now, you should have received your invitation to vote via email.
If you have not received it, you may contact AAUW via email at connect@aauw.org or by phone at 800-326-2289.
Voting closes at 5:00 pm ET on Monday, May 17, 2021.
---
AAUW FL 2021 VIRTUAL
 Leadership Conference & Annual Meeting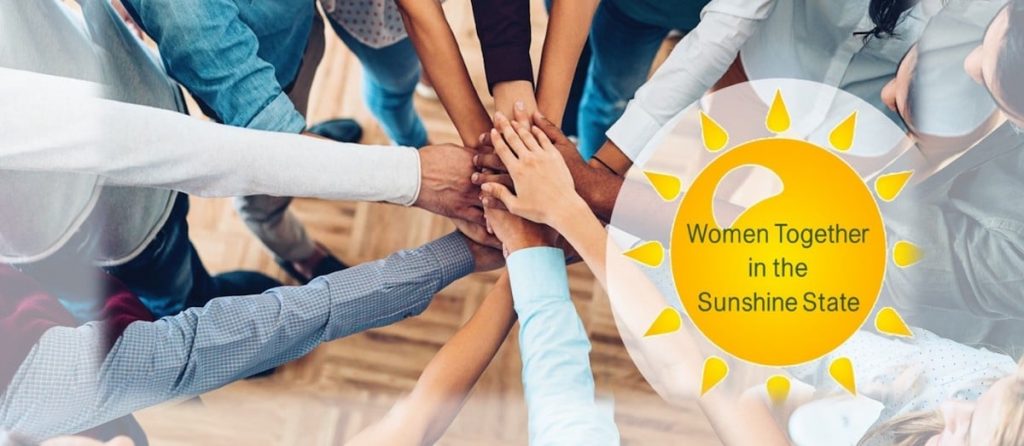 April 16, 17, 18  
FREE!
Pre-Registration is required.  You will be sent a Zoom invitation.
Guests are welcome at the Conference Sessions  ~  Members Only at the Annual Meeting
We'll come together virtually to renew acquaintances and our commitment to equity for women at all stages of their lives. Programs and speakers will help you be:
An inspired leader.
Attuned to the issues of diversity and inclusion.
Able to address women's economic insecurity
Aware of social justice initiatives
---
May 1, 2021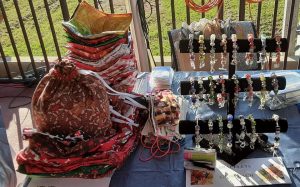 Fundraiser at Palm Coast Arts Foundation Creative Bazaar
Calling all Crafters and Bakers.
Our last Craft Fair was such a big success, we are going to do it again on Saturday, May 1.  AAUW Flagler will have a booth set up at Palm Coast Arts Foundation Creative Bazaar at Town Center.  The purpose of the booth is to raise funds for AAUW Flagler Branch and Scholarships.  We are asking our members, and friends if they would like to donate some of their crafty and yummy creations for this worthwhile cause.
Last year we had microwave fabric bowls, painted wine glasses and bottles, cute pot people, jewelry, and much more.  Plus, lots of baked goods.   We are also looking for someone to make doggie treats.  Last year there were a lot of people that brought their dogs with them to the bazaar.
Setup begins at 8am, and The Creative Bazaar opens at 9 am to the public and ends at 2pm.  We will need a few volunteers to help man the booth in shifts.   Per PCAF guidelines: Items must be appropriate for a family-friendly audience.  No alcohol, drugs or firearms are permitted.  Vendors can arrive as early as they like to setup and must be cleaned up and off site by 3:30pm.
Volunteers Needed:
Booth Attendants for 2 shifts.  Need at least 2-3 people per shift to help setup, sell, cashier, and cleanup.
AM shift – 8:00 -11:30 pm
PM shift – 11:30 – 3:00 pm
Volunteers to help pickup and tag items
Donations will be needed by Wednesday, April 28, so we can tag the items, and ready them for sale.  Baked goods should be picked up/delivered the night before the Bazaar for freshness or delivered the morning of at the booth.   Because of covid all baked goods need to be individually wrapped.
If you are interested in volunteering and/or donating, please send an email with what you are volunteering for and what you will be donating.  Another member or I will be happy to come by and pick up your donation.
Please contact Patti or Marty at:  aauwflagler1984@gmail.com
Thank you for supporting AAUW Flagler and the young girls and women in our county.  We cannot do this without your help.
Co-Presidents
Patti Paukovich     Marty Butler
PS:  If you know someone who would like to join our branch, they can contact both Marty or me or check out our website for more details.  www.flaglercounty-fl.aauw.net
---
Next Meeting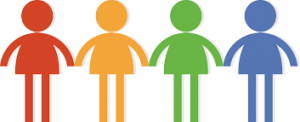 Saturday, May 8, 2021 @ 11:00 am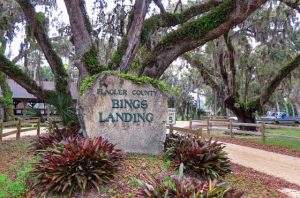 Join us for an in-person meeting, outdoors and under a pavilion, at Bings Landing. 
5862 N. Oceanshore Blvd., Palm Coast
Watch for further information.
Not a member and would like to attend?  Contact us at AAUWFlagler1984@gmail.com
---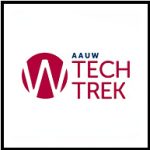 STEM CAMPS FOR YOUNG GIRLS
We send rising eighth grade girls to the AAUW FL Tech Trek camp each summer. Girls live on campus in residence halls, attend core classes, hands on workshops, field trips and a Professional Women's Night. Potential campers must be in the seventh grade, nominated by their teacher, complete the application process and interview before selection is made by an AAUW state committee.  Learn more here  AAUW Tech Trek | Flagler County (FL) Branch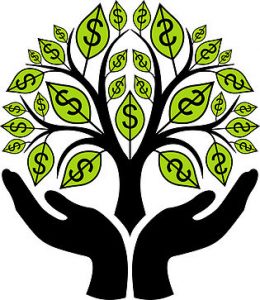 SCHOLARSHIPS FOR WOMEN AND GIRLS
We offer scholarships to qualified graduating high school seniors, continuing education students and middle and high school girls in grades 7 – 11 pursuing the study of the creative arts.  Our branch also donates to the Take Stock in Children program administered locally by the Flagler County Education Foundation.

COLLEGE UNIVERSITY PARTNERSHIP
Daytona State College is an AAUW College/University member in partnership with Daytona, Flagler and New Smyrna branches.  Membership in AAUW benefits faculty, staff & students.   Opportunities include the STEM Scholar of the Year scholarship, the National Conference for College Women Student Leaders and the AAUW Flagler County Branch scholarship through the DSC Foundation.  Read more . . .
FLORIDA WOMEN'S VOTING RIGHTS MUSEUM
The Florida Women's Voting Rights Museum is a joint project of AAUW Flagler and the Flagler County Historical Society.  Our goal is to bring the 1916 Seventh Day Adventist Church back to Bunnell, next to the Holden House, to create the Florida Women's Voting Rights Museum in honor of Bunnell Suffragist Alice Scott Abbott.  Read more. . .
AAUW's Mission
AAUW advances gender equity for women and girls through research, education, and advocacy.
                                                                        AAUW's Vision                                                                        Equity for All
                                                                       AAUW's Values                                                                              Nonpartisan. Fact-based. Principled. Inclusive and Intersectional.