~~~~~~~~~~~~~~~~~~~~~~~~~~~~~~~~~~~~~~~~~~~~~~~~
~~~~~~~~~~~~~~~~~~~~~~~~~~~~~~~~~~~~~~~~~~~~~~~~
                 
Daytona State College is an AAUW College/University member in partnership with Daytona, Flagler and New Smyrna branches.  AAUW membership benefits faculty, staff and students.
NCCWSL – Student Leadership Conference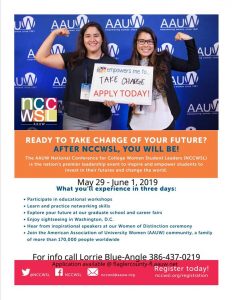 National Conference for College Women Student Leaders held at the University of Maryland, College Park every summer.  The Flagler Branch endeavors to send one young woman from the Flagler Campus of Daytona State College to this premier leadership conference each year.  NCCWSL will be held this year May 29 – June 1, 2019. 
The deadline for submission is January 9, 2019.
Download the application and mail or give to Dr. Nancy Duke at the college.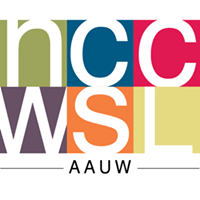 Click on College/University Partnership under the Activities tab to learn more.
~~~~~~~~~~~~~~~~~~~~~~~~~~~~~~~~~~~~~~~~~~~~~~~~~~~~
Wine Glass Painting Fundraiser
Saturday, November 17 @ 1:00 pm
Join us for an afternoon of fun and creativity at the home of Linda Lockwood, 24 Rybar Lane in Palm Coast.  For $25 you will go home with 2 beautiful hand decorated wine glasses – they make excellent gifts!  All proceeds will go toward the Scholarship Fund.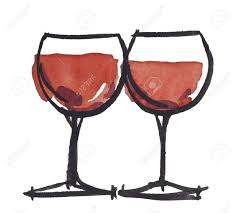 Wine and cheese will be served.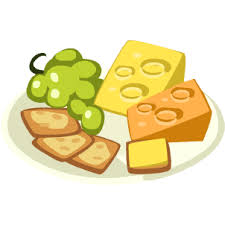 ~~~~~~~~~~~~~~~~~~~~~~~~~~~~~~~~~~~~~~~~~~~~~~~~~~~~
Help Decorate our Christmas Tree @ the Library
Tuesday, November 27 at 11:00 am
Our branch is participating in the Flagler County Public Library's annual Festival of Trees event.  Local organizations are invited to put up Christmas trees decorated to reflect their missions.  Help us decorate our tree with a creative new theme (courtesy of branch member Patti Paukovich) and attend the Library's holiday affair on Friday, November 30 @ 6:00 pm.
~~~~~~~~~~~~~~~~~~~~~~~~~~~~~~~~~~~~~~~~~~~~~~~~~~~~
Next Meeting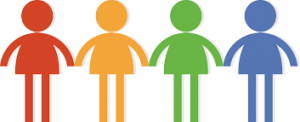 December 8, 2018 @ 
11:00 AM
Pine Lakes Golf Club
400 Pine Lakes Parkway Palm Coast, FL
Flagler Youth Orchestra – Sounds of the Season
Click on the arrow below to hear radio publicity about this event.
**********************************************
 Join us for lunch and catch up with your AAUW friends.  This event is open to the public.  Lunch will be available for $17.00.  There are three menu options:  1)  Margarita Flatbread Pizza  (mozzarella, basil, tomato sauce) with side salad  2)  Grilled Chicken Pesto Wrap (roasted red peppers, spinach, mozzarella cheese 3.) Turkey Reuben on Rye with dusted chips.  Dessert will be Chocolate Brownie Sundae with Whipped Cream and chocolate sauce.                                  Meal includes  coffee, tea and iced tea.
   *Remember your donation of sweatshirts or jackets for the Flagler County Schools' STUFF BUS and individually wrapped snacks for the DSC student food pantry.
                                          Reservation deadline is Tuesday, December 4th.                                                           Contact Sally Smeaton shsmeaton@gmail.com with your menu selection.
~~~~~~~~~~~~~~~~~~~~~~~~~~~~~~~~~~~~~~~~~~~~~~~~~~~~
AAUW Flagler supported girls and young women in our community last school year with $12,7000 in scholarships and grants.  Read below to  learn about scholarship opportunities that will be available in 2019.
~~~~~~~~~~~~~~~~~~~~~~~~~~~~~~~~~~~~~~~~~~~~~~~~~~~~

AAUW FL Tech Trek camp is a week-long STEM camp for rising eighth grade girls. Girls live on campus in residence halls, attend core classes, hands on workshops, field trips and a Professional Women's Night. Potential campers must be in the seventh grade, nominated by their teacher, complete the application process and interview before selection is made by an AAUW state committee.  This will be the seventh year that our branch has sent students to Tech Trek.  FL Tech Trek will have two camps in 2019.  One will be held at Stetson University in Deland June 9 – 15 and the other at Florida Atlantic University in Jupiter June 16 – 22.                            Each camp will accept 48 girls.
          We are currently in the teacher nomination step of the process – Deadline Dec. 1st   
                         

 2019
Scholarships and Arts Grants
                      
 

Take Stock in Children

–  $1,000 
A non-profit organization in Florida that identifies at risk low income students and provides support to help them break the cycle of poverty through education.  Local funds raised are matched by the state.  The program is administered by the Flagler County Education Foundation.
High School Scholarships
      2 scholarships of $1000 will be awarded to graduating high school seniors. Applications will be distributed through the Flagler County Education Foundation.  Check with High School Guidance Offices.
 Continuing Education Scholarship   
                  One continuing education scholarship of $1,000 will be awarded to a Daytona State College student from Flagler County.
Arts Grant
The Flagler County Branch of the American Association of University Women is pleased to be able to offer grants to local middle and high school girls in grades 7 – 11 pursuing the study of the creative arts.  The maximum grant per application is $500.00.  Application is available below and through the Flagler County Education Foundation in middle and high school guidance offices.
Application Deadline – February 15, 2019
2018-2019 AAUW Arts Grant Application
~~~~~~~~~~~~~~~~~~~~~~~~~~~~~~~~~~~~~~~~~~~~~~~~~~~~~~~~~~~~~~~~~~~~~~~~~~~~~
American Association of University Women (AAUW) is a nationwide network of more than 170,000 members and supporters, 1,000 branches, and 800 college/university institution partners.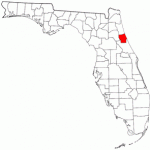 Located in Florida's northeast coast, the Flagler County Branch draws members from throughout Flagler County and serves the communities of Palm Coast, Flagler Beach and Bunnell.
For 130 years, AAUW members have examined and taken positions on the fundamental issues of the day — educational, social, economic, and political. Our commitment to our mission is reflected in all aspects of our work.
AAUW's Mission
AAUW advances equity for women and girls through advocacy, education, philanthropy, and research.
AAUW's Value Promise
By joining AAUW, you belong to a community that breaks through educational and economic barriers so that all women and girls have a fair chance.
The words "it's a girl!" radiate excitement about a world of possibilities ahead — but as we see in this video, a little girl's dreams are often limited by the words "if" and "only."
AAUW works to change the climate for women and girls!
~~~~~~~~~~~~~~~~~~~~~~~~~~~~~~~~~~~~~~~~~~~~~~~~~~~~
Apply for AAUW's Fellowships and Grants Today!
2014-2015 AAUW International Fellow Petreena Campbell pursued her Ph.D. in Pharmacology.
AAUW has a long and distinguished history of advancing educational and professional opportunities for women in the United States and around the globe. Follow in the footsteps of award-winning authors, scientists, scholars, and change makers. Apply today!