~~~~~~~~~~~~~~~~~~~~~~~~~~~~~~~~~~~~~~~~~~~~~~~~~~~~
                 
Daytona State College is an AAUW College/University member in partnership with the Daytona, Flagler and New Smyrna branches.  AAUW membership benefits faculty, staff and students.
Click on College/University Partnership under the Activities tab to learn more.
~~~~~~~~~~~~~~~~~~~~~~~~~~~~~~~~~~~~~~~~~~~~~~~~~~~~
  Voting on three proposals for AAUW Bylaws Amendments ended June 9th.                    Here are the results:
Proposal #1 to create staggered board terms passed. Staggered terms will affect elected and appointed AAUW Board members starting terms in 2019. More information will be available during the application and election periods in the coming year, and the AAUW Governance Committee will work closely with the AAUW Nominating Committee and staff to ensure a smooth transition.
Proposal #2 to allow non-AAUW member eligibility to Board did not meet the percentage required to pass.
Proposal #3 to remove the educational requirement to AAUW membership did not meet the percentage required to pass.
19.8% of members voted this year, a significant increase as compared to just 11.5% in 2017
 ~~~~~~~~~~~~~~~~~~~~~~~~~~~~~~~~~~~~~~~~~~~~~~~~~~~
 Next Branch Meeting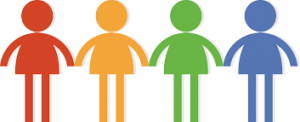 September 8, 2018                                                                                        11:00 AM                                                                                        Pine Lakes Golf Club                                                                         
400 Pine Lakes Parkway                                                                        
Palm Coast, FL
 Join us for lunch and catch up with your AAUW friends.
                  *Remember your donations for the Flagler County Schools' STUFF BUS and                  Daytona State College Center for Women and Men.
                                            Reservation deadline is Tuesday, September 4th.
~~~~~~~~~~~~~~~~~~~~~~~~~~~~~~~~~~~~~~~~~~~~~~~~~~~~
AAUW Flagler supported girls and young women in our community this year with $12,7000 in scholarships and grants.  Read below to   see who benefited from the fundraising efforts and generous donations of our branch members.
~~~~~~~~~~~~~~~~~~~~~~~~~~~~~~~~~~~~~~~~~~~~~~~~~~~~

Congratulations to five Flagler County 7th grade students selected to attend AAUW Florida Tech Trek STEM Camp 2018 June 10-18 at Palm Beach State College, Boca Raton, FL.
AAUW Florida Tech Trek camp is a week-long STEM camp for incoming eighth grade girls. Girls will live on campus in residence halls, attend core classes, hands on workshops, field trips and a professional women's night. Potential campers must be in the seventh grade, nominated by their teacher, complete the application process and interview before selection is made by AAUW Florida state committee.  Only 64 girls statewide were selected.
                               The Flagler County girls selected for 2018  are (pictured left to right)                                                  Arwen Frye and Haley Luckett-Ryman – Imagine School at Town Center,                                                     Alyssa Thompson, Haley Ritter – Buddy Taylor Middle School,                                   and Josephina Silano, Indian Trails Middle School.
                                   Scholarships and Arts Grants
                  
 2018 Awardees
                                  2 scholarships of $1000 to graduating high school seniors                                                                  Alexandra Feldman – Flagler Palm Coast High School                              Alexandra Harris – Matanzas High School
                                                               2 arts grants of $350                                                              Karissa Jackson and Jolynne Waldner
                                                   Take Stock in Children – total of $8,000                                                   Samantha Kincaid and Molly Poeng
~~~~~~~~~~~~~~~~~~~~~~~~~~~~~~~~~~~~~~~~~~~~~~~~~~~~~~~~~~~~~~~~~~~~~~~~~~~~~
American Association of University Women (AAUW) is a nationwide network of more than 170,000 members and supporters, 1,000 branches, and 800 college/university institution partners.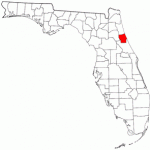 Located in Florida's northeast coast, the Flagler County Branch draws members from throughout Flagler County and serves the communities of Palm Coast, Flagler Beach and Bunnell.
For 130 years, AAUW members have examined and taken positions on the fundamental issues of the day — educational, social, economic, and political. Our commitment to our mission is reflected in all aspects of our work.
AAUW's Mission
AAUW advances equity for women and girls through advocacy, education, philanthropy, and research.
AAUW's Value Promise
By joining AAUW, you belong to a community that breaks through educational and economic barriers so that all women and girls have a fair chance.
The words "it's a girl!" radiate excitement about a world of possibilities ahead — but as we see in this video, a little girl's dreams are often limited by the words "if" and "only."
AAUW works to change the climate for women and girls!
~~~~~~~~~~~~~~~~~~~~~~~~~~~~~~~~~~~~~~~~~~~~~~~~~~~~
Apply for AAUW's Fellowships and Grants Today!
2014-2015 AAUW International Fellow Petreena Campbell pursued her Ph.D. in Pharmacology.
AAUW has a long and distinguished history of advancing educational and professional opportunities for women in the United States and around the globe. Follow in the footsteps of award-winning authors, scientists, scholars, and change makers. Apply today!