Questions? E-mail us @ flaglercounty@aauw.net                            ~~~~~~~~~~~~~~~~~~~~~~~~~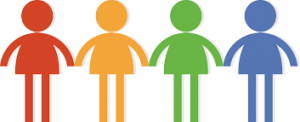 The AAUW Flagler Board is thinking positively and planning for the future when we can safely meet in person again.
Take care and stay well!
~~~~~~~~~~~~~~~~~~~~~~~
           Upcoming Performances/Appearances of the                         AAUW Flagler Suffragists
The next scheduled performance is at the Palm Coast Civil War Roundtable on September 17 at the Daytona State College Flagler Campus.
~~~~~~~~~~~~~~~~~~~~~~~~~~~~~~~~~~~~~~~~~~~~
Join us for a Scholarship Fundraiser – October 13, 2020

~~~~~~~~~~~~~~~~~~~~~~~~~~~~~~~~~~~~~~~~~~~~~~
Daytona State College is an AAUW College/University member in partnership with Daytona, Flagler and New Smyrna branches.  Membership in AAUW benefits faculty, staff & students.
STEM Scholar of the Year Scholarship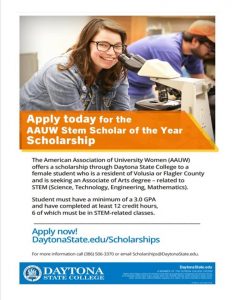 Did you know AAUW Flagler County Branch offers a $750 STEM Scholarship through our partnership with Daytona State College and in collaboration with Daytona Beach & New Smyrna Branches?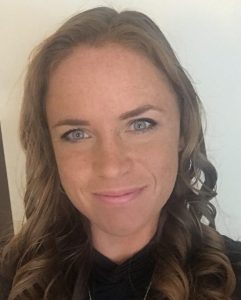 2020 STEM Scholar – Florence Small
National Conference for College Women Student Leaders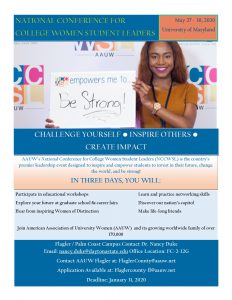 2020 Conference postponed due to coronavirus
AAUW Flagler Branch endeavors to send one woman from the Flagler Campus of Daytona State College to this premier leadership conference each year.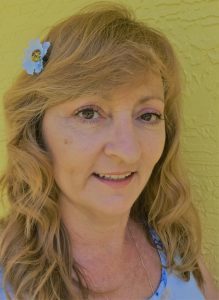 Lisa Howell was selected as this years' attendee
The American Association of University Women (AAUW) – Flagler County Branch Scholarship is awarded annually to a Flagler/Palm Coast Campus student through the Daytona State College Foundation.
Application Window is now open
https://www.daytonastate.edu/scholarships/
2019 Scholarship awardee – Brianna Flaschner
~~~~~~~~~~~~~~~~~~~~~~~~~~~~~~~~

2020 Tech Trek Camps cancelled due to coronavirus outbreak.  All attempts will be made for the girls who were selected this year to attend next year's camps with those selected for the 2021 sessions.
AAUW FL Tech Trek camp is a week-long STEM camp for rising eighth grade girls. Girls live on campus in residence halls, attend core classes, hands on workshops, field trips and a Professional Women's Night. Potential campers must be in the seventh grade, nominated by their teacher, complete the application process and interview before selection is made by an AAUW state committee.  This would have been the eighth year that students from Flagler County participated in this event.
     Congratulations to the four Flagler County students selected to attend Tech Trek 2020!
~~~~~~~~~~~~~~~~~~~~~~~~~~~~~~~~
Support Tech Trek by Shopping at Amazon
Go to smile.amazon.com
Log in with your user name for your Amazon account
Type in AAUW Florida Supporting Foundation, Inc., on the line for choosing your charitable organization or select the foundation from the list of registered organizations
Start shopping – The next time you shop, log in at smile.amazon.com and the AAUW foundation will show as your charity of choice
~~~~~~~~~~~~~~~~~~~~~~~~~~~~~~~~~~~~~~~~~~~~~~~~~~~~
                         

2020
Scholarships and Arts Grants
                      
 

Take Stock in Children

–  $1,000 
AAUW Flagler awarded $1,000 this year to Take Stock in Children – a non-profit organization in Florida that identifies at risk low income students & provides support to help them break the cycle of poverty through education.  Local funds raised are matched by the state.  The program is administered by the Flagler County Education Foundation.
High School Scholarships
Alyssa Rose Santore began her years at Flagler/Palm Coast High School serving as Public Relations Director, Historian, Junior ClassPresident, Student Body Vice-President, and Senior Class President. She joined the FPC Starlet Dance and Flag team, helping the group achieve Straight Superior Ratings at all conferences. She was honored with State Parliamentary Procedure and School Spirit Project Awards. Her volunteer list is extensive. Currently, she is
the Assistant Manager at Raw Juice Café and anticipates receiving her International Baccalaureate diploma this July.
Sofja Paukova, a Matanzas High School / Daytona State College dual enrolled student, volunteers for events from "Chowder Debate" to "Breakfast with Santa". She washes cars, distributes food, and crafts hurricane relief posters while seeking to complete four
semesters at Daytona State College to receive her Associate of Arts degree.
Katherine O'Mahoney, also a Matanzas High School / Daytona State College dual enrolled student, is presently pursuing a degree in finance. In addition to her work as Student Manager Intern with Vystar Credit Union in Palm Coast, she is recognized for extracurricular activities including, Interact Club President, Mu Alpha Theta Treasurer, Leo Club Secretary, and member of the National Honor Society.
 Continuing Education Scholarships
The American Association of University Women-Flagler Branch is pleased to offer the first Mary Ann Clark Scholarship.
The scholarship has been awarded to Taneisa Jones, a student at Daytona State College. 
Read about Taneisa in the Palm  Coast  Observer
Arts Grants
The Flagler County Branch of the American Association of University Women is pleased to be able to offer grants to local middle and high school girls in grades 7 – 11 pursuing the study of the creative arts.
No student applications received this year.  Click here to read about past Arts Grants winners.
~~~~~~~~~~~~~~~~~~~~~~~~~~~~~~~~~~~~~~~~~~~~~~~~~~~~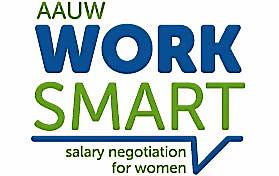 Work Smart 
Benefits of taking the Work Smart Online course:
Improve your negotiation skills – not just for salary but for ALL kinds of negotiations!
Learn about the pay gap and hone your skills as an advocate for pay equity
Raise awareness about AAUW's important work by articulating why negotiation is so important:
AAUW's research on the gender pay gap shows that, one year out of college, women are already paid significantly less than men.
Women who work full time take home 80 cents for every dollar a full-time male worker is paid. And over a lifetime, those lost potential earnings add up.
The average woman will lose between $400,000 to $1 million over her lifetime due to the pay gap.
Women who are retired also negotiation in many aspects of their lives. The same skills will help them as well.
Let's empower women so that they can get what they deserve!
~~~~~~~~~~~~~~~~~~~~~~~~~~~~~~
American Association of University Women (AAUW) is a nationwide network of more than 170,000 members and supporters, 1,000 branches, and 800 college/university institution partners.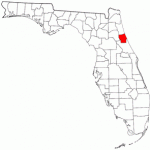 Located in Florida's northeast coast, the Flagler County Branch draws members from throughout Flagler County and serves the communities of Palm Coast, Flagler Beach and Bunnell.
For 130 years, AAUW members have examined and taken positions on the fundamental issues of the day — educational, social, economic, and political. Our commitment to our mission is reflected in all aspects of our work.
AAUW's Mission
AAUW advances equity for women and girls through advocacy, education, philanthropy, and research.
AAUW's Value Promise
By joining AAUW, you belong to a community that breaks through educational and economic barriers so that all women and girls have a fair chance.
The words "it's a girl!" radiate excitement about a world of possibilities ahead — but as we see in this video, a little girl's dreams are often limited by the words "if" and "only."
AAUW works to change the climate for women and girls!
~~~~~~~~~~~~~~~~~~~~~~~~~~~~~~~~~~~~~~~~~~~~~~~~~~~~
 AAUW's Fellowships and Grants
AAUW has a long and distinguished history of advancing educational and professional opportunities for women in the United States and around the globe. Follow in the footsteps of award-winning authors, scientists, scholars, and change makers.