AAUW is a community of more than 170,000 people standing strong for gender equity.  Located in Florida's northeast coast, the Flagler County Branch draws members from throughout Flagler County and serves the communities of Palm Coast, Flagler Beach and Bunnell.                   
    Tenacious & Trailblazing!
Empowering Women & Girls in Flagler County Since 1984
---
From Ellie Bozzone, President
2023 Holiday Gift Drive
AAUW Flagler has partnered with Christmas Come True for this Holiday Season.  Lisa Ruberg and Nadine King from Christmas Come True, attended our November meeting to distribute gift lists to those members who wish to participate and to explain this wonderful community program.  The gifts should be brought to our December meeting to be picked up by representatives of Christmas Come True.  For those interested in more information about the organization, please visit www.christmascometrue.org.
~~~~~~~~~~~~~~~~
Join Us for a Holiday Fundraiser
December 2, 2023 – 3:00 to 5:00 pm
If you would like to attend, please contact Linda Lockwood at aauwflagler1984@gmail.com
~~~~~~~~~~~~~~~
Next Meeting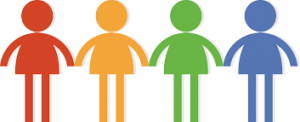 December 9, 2023 @ 11:00 am
                                      Cypress Knoll Golf and Country Club                                       53 Easthampton Blvd., in Palm Coast


The Flagler Palm Coast High School Formality Singers, under the direction of AAUW Flagler member Ester Jackson, will perform songs of the season.
Lunch will be available – $20 cash and check or $21 credit card
 1) Players Salad (greens, tomatoes, cranberries, pecans, feta) with chicken tenders and roll
2) Linguini and clam sauce (white) and broccoli with garlic bread
3) Provolone burger with onion rings and pickle
Soft drinks and dessert included.
                               RSVP – Email Sally Smeaton at aauwflagler1984@gmail.com with lunch choice by Thursday, November 29th with your lunch choice.
You may pay in advance using our secure Payment Link
Please be advised that you will be charged in full for your lunch if you make a reservation and cancel without providing 24-hour notice.
*******
Thank you to the John Joseph Zitnay and Theresa Zitnay Trust
Terry Zitnay was a long-time member of the Flagler Branch and we recently received news of this unexpected and most generous bequest to the AAUW Flagler Local Scholarship Fund (501c3).   The generosity of this gift will enable the branch to continue and expand our scholarship activities for many years to come. 
---

The AAUW Florida Public Policy Issue Forums
Wouldn't you like more in-depth information on the important issues facing Florida from a nonpartisan but equity-focused viewpoint? Would you like to be able to ask your own questions of experts regarding these issues? Then be sure to attend as many
AAUW Florida Issue Forums this year as you can.
All sessions will start at 6:00 PM and last for an hour.
The series is open to AAUW members and guests.
January 11, 2024
Public Education and Book Bans
Dr. Marvin Dunn, Professor Emeritus at Florida International University and Miami Center for Racial Justice
Click on the link below to register for this Zoom session.
---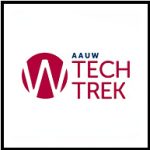 STEM CAMPS FOR YOUNG GIRLS
We send rising eighth grade girls to the AAUW FL Tech Trek camp each summer. Girls live on campus in residence halls, attend core classes, hands on workshops, field trips and a Professional Women's Night. Potential campers must be in the seventh grade, nominated by their teacher, complete the application process and interview before selection is made by an AAUW state committee.  Read about Flagler County's 2023 Tech Trek campers – Tech Trek | Flagler County (FL) Branch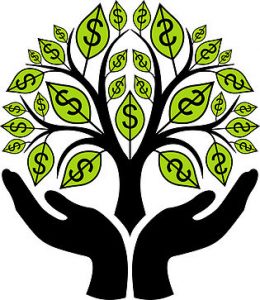 SCHOLARSHIPS FOR WOMEN AND GIRLS
We offer scholarships to qualified graduating high school seniors, continuing education students and middle and high school girls in grades 6 – 11 pursuing the study of the creative arts.  Our branch also donates to the Take Stock in Children program administered locally by the Flagler County Education Foundation.

COLLEGE UNIVERSITY PARTNERSHIP
Daytona State College is an AAUW College/University member.  Membership in AAUW benefits faculty, staff & students.   Opportunities include the STEM Scholar of the Year scholarship (awarded through a partnership with Daytona, Flagler and New Smyrna branches), student participation in the National Conference for College Women Student Leaders and the AAUW Flagler County Branch scholarship through the DSC Foundation.  Read more . . .
FLORIDA WOMEN'S VOTING RIGHTS MUSEUM
The Florida Women's Voting Rights Museum is a joint project of AAUW Flagler and the Flagler County Historical Society.  Our goal is to bring the 1916 Seventh Day Adventist Church back to Bunnell, next to the Holden House, to create the Florida Women's Voting Rights Museum in honor of Bunnell Suffragist Alice Scott Abbott.  Read more. . .
AAUW's Mission
AAUW advances gender equity for women and girls through research, education, and advocacy.
                                                                        AAUW's Vision                                                                        Equity for All
                                                                       AAUW's Values                                                                              Nonpartisan. Fact-based. Principled. Inclusive and Intersectional.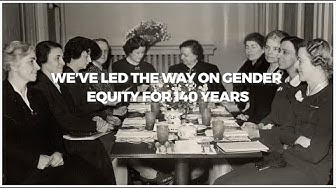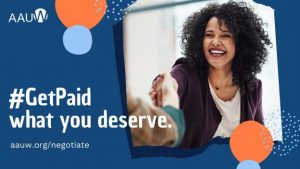 Join the 10 million women across the U.S. being trained in salary negotiation. Learn how to improve your financial future and secure the pay you deserve.
Sign up for a free online salary negotiation workshop!