~~~~~~~~~~~~~~~~~~~~~~~~~~~~~~~~~~~~~~~~~~~~~~~~~~~~
                                          Next Branch Meeting                                                                            
        April 14, 2018                                                                                             11:00 AM                                                                                      Pine Lakes Golf Club                                                                       
400 Pine Lakes Parkway                                 
Palm Coast, FL 
Speaker                                                                              
Diane Marquis, Local Historian 
 Join us for lunch and catch up with your AAUW friends.  Lunch will be available for $17.  There will be three menu options –  1) Bacon Cheeseburger with lettuce and tomato and dusted chips. 2)  Vegetable primavera with pesto sauce and garlic toast.  3)  Chicken bacon ranch wrap with      cheddar jack cheese, diced tomato, shredded lettuce, ranch dressing with dusted chips.                                                     Dessert will be Orange Sherbert with whipped cream.                                   Meal includes coffee, tea and iced tea.
                  *Remember your donations for the Flagler County Schools' STUFF BUS and                  Daytona State College Center for Women and Men.
         Reservation deadline is Tuesday, April 10th.  See Calendar for further information.
~~~~~~~~~~~~~~~~~~~~~~~~~~~~~~~~~~~~~~~~~~~~~~~~~~~~

~~~~~~~~~~~~~~~~~~~~~~~~~~~~~~~~~~~~~~~~~~~~~~~~~~~~
Spring Scholarship Fundraisers 
Wednesday, April 25

Friday, May 18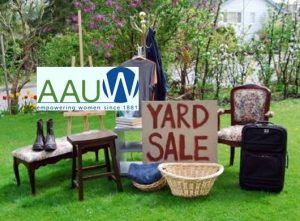 7:30 – 2:00
Save your donations
13 Ryecrest Lane
Contact Susie Baird 437-8414
We need your help…
Donate/ Volunteer/ Shop
Thursday, May 24
2 hour dinner and river cruise on a beautiful paddle wheel boat
7:00 – 9:00 pm
$35 includes tax and 10% gratuity
Meet at Staples parking lot – Carpool at 4:45 PM.
Contact Susie Baird 437-8414
Dine and Cruise Fundraiser May 2018 Flyer
                                   Scholarships and Arts Grants
                  
      We awarded a grand total of $11,000 last year! 
                                  2 scholarships of $2000 to graduating high school seniors                                          Amossi Miller and Ivana Moore – both from Flagler Palm Coast High School
                                             3 continuing education scholarships of $2000                                                  Carrie Hartnett, Jerica Rode and Corinne Schaefer   
                                                               3 arts grants totaling $1,000                                                                Evan Hernandez, Brooklyn Hoffmann and Sekora Schuman
~~~~~~~~~~~~~~~~~~~~~~~~~~~~~~~~~~~~~~~~~~~~~~~~~~~~~~~~~~~~~~~~~~~~~~~~~~~~~
American Association of University Women (AAUW) is a nationwide network of more than 170,000 members and supporters, 1,000 branches, and 800 college/university institution partners.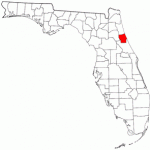 Located in Florida's northeast coast, the Flagler County Branch draws members from throughout Flagler County and serves the communities of Palm Coast, Flagler Beach and Bunnell.
For 130 years, AAUW members have examined and taken positions on the fundamental issues of the day — educational, social, economic, and political. Our commitment to our mission is reflected in all aspects of our work.
AAUW's Mission
AAUW advances equity for women and girls through advocacy, education, philanthropy, and research.
AAUW's Value Promise
By joining AAUW, you belong to a community that breaks through educational and economic barriers so that all women and girls have a fair chance.
The words "it's a girl!" radiate excitement about a world of possibilities ahead — but as we see in this video, a little girl's dreams are often limited by the words "if" and "only."
AAUW works to change the climate for women and girls!
~~~~~~~~~~~~~~~~~~~~~~~~~~~~~~~~~~~~~~~~~~~~~~~~~~~~
Apply for AAUW's Fellowships and Grants Today!
2014-2015 AAUW International Fellow Petreena Campbell pursued her Ph.D. in Pharmacology.
AAUW has a long and distinguished history of advancing educational and professional opportunities for women in the United States and around the globe. Follow in the footsteps of award-winning authors, scientists, scholars, and change makers. Apply today!